The garden pooper scooper
Cover, clear, sanitise, store and seal-away
The dooup Complete Pet Waste Clearer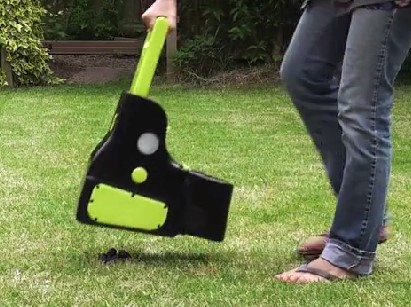 Clears from most terrains
A great way to clear your garden in a matter of seconds, with a simple push action that also sanitises the area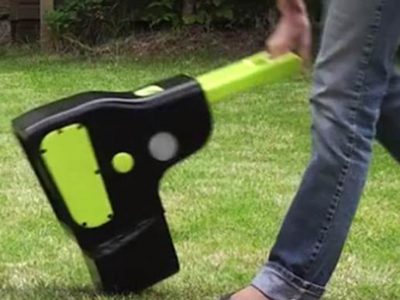 Tilt to store a weeks worth
For a medium size breed collect up to a weeks worth, for a large breed this will of course be less.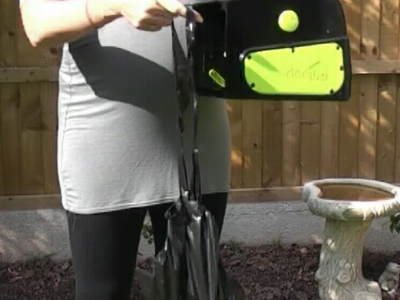 Self-sealing bag
Never get close to poop again with the innovative self-sealing bag system.
The Ultimate Garden Gadget With Patented Scoop-Flush Technology
Variations of scoop and grabber type pooper scoops have been around for some time. None, not even the new 'Poover' types can claim to clear as effectively and hygienically as The dooup Complete Pet Waste Clearer.
The dooup, with its' Scoop-Flush technology relies on a simple pushing of the lever. Made with a robust plastic and with no need for power, this handy gadget that can be left outside in all types of weather and used daily to clear and clean gardens of animal waste.
Whilst flicking the waste into the collection chamber, the dooup simultaneously sprays the affected area and inner scoop with a garden friendly sanitising fluid that helps to prevent the spread of harmful bacteria and parasites into the environment, preventing germs being trod into your home.
The dooup is the only pooper scooper that works to leave your garden safe for all to enjoy, helping to reduce the 'Pet Poo Print' while saving bags too.
Innovation in cleaning equipment for the garden
With millions of bacteria and parasites found in dog and stray waste, its a wonder that no one thought to create a pooper scooper that also sprayed a cleaning fluid as well as clearing waste, especially as most pooper scoopers leave residue waste that can leave bacteria and parasites in the lawn for up to a year. The dooup sprays a garden friendly cleaner over the affacted area, creating a safer enviornment for all to enjoy, after all, if our gardens are a place for our pets to do their business, and our children to play, then the dooup and its cover, clear, sanitise, store and seal-away, is the perfect garden cleaning equipment.
Our pooper scooping story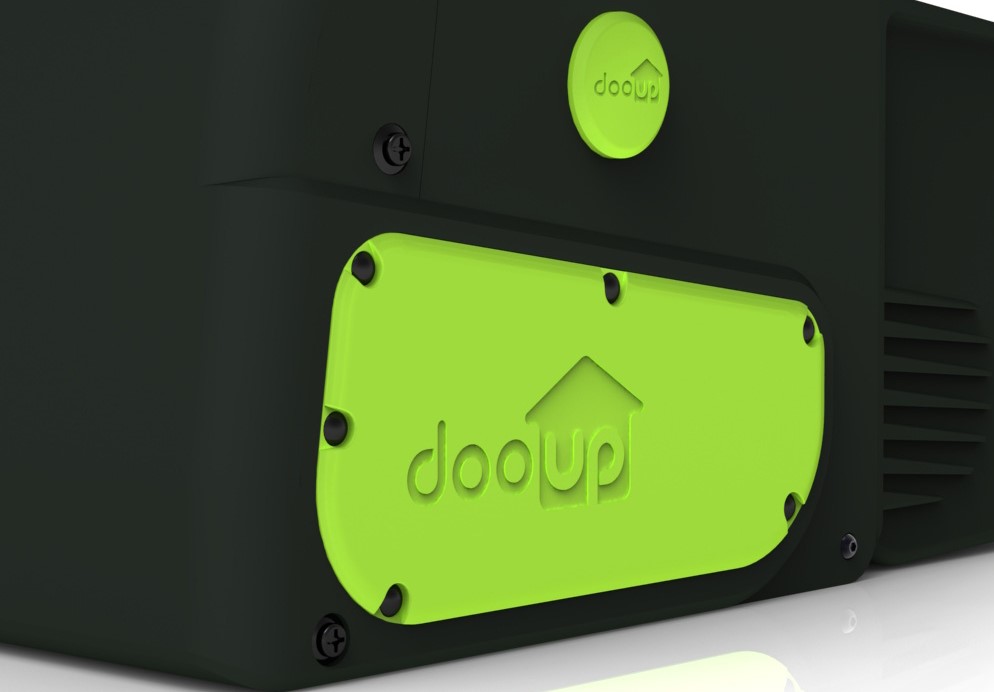 Maface Solutions are a small, UK family business incorporated in 2012 to introduce a new and improved way to clear animal waste from gardens. Brother and sister team convinced their father to invent a gadget that would sanitise while clearing the waste.
As children, they were aware that the family lawn was frequently used as a toilet by their dogs which concerned them when playing football or doing cartwheels. In a world where there's a gadget for everything, surely their patented 'scoop-flush technology' would be a much awaited innovation for dog owners with gardens!.